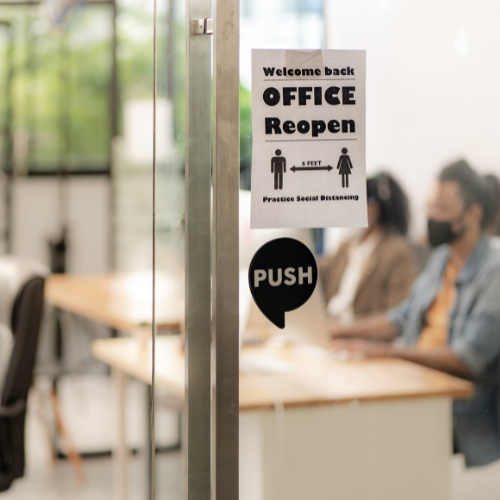 Communications, COVID-19, modern workplace, office reopening, Security
by Amy Rutt • November 23, 2021
---
Ready to Reopen Your Office Successfully? Here's How Ciracom Cloud Can Help.
Take a deeper dive with Ciracom Cloud into considering what industry-best practices we can help you implement while you reopen. This will assure success with your employees, your customers, and more.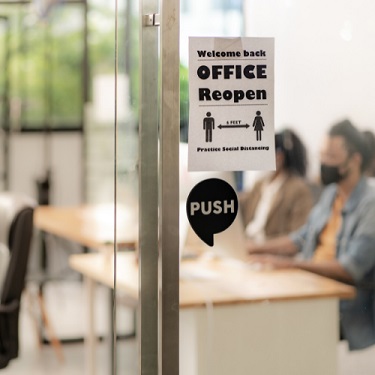 In the wake of the pandemic, the modern workplace has experienced (and continues experiencing) constant changes. As part of these changes, many organizations may feel bereft of the agency needed to come back stronger than before. Such organizations may benefit from technologies that address both familiar and newly-emerging challenges that improve responsiveness, collaboration, and more.
This is where Ciracom Cloud comes in.
Consider the following tips, ideas, and questions:
Preparation is key. Realistically ready your site and/or your physical space, whatever that may look like.

Prep onsite support and technologies, or find a provider who can help. (This is where our helpful marketplace comes into play.)

Communication, communication,

communication

.

Communicating transparently, effectively, and frequently is so important.

Invest not just in your technologies, but also in your people. Consider their expanding needs.
Remember: Ongoing

securities

across the board are important preventative measures.
Ask yourself: Do you have adequate supplies? (Physical or virtual, or both.)
Ask yourself: Are you implementing a properly-phased reopening approach?

What goes into this? That's what we're here for.

Ask yourself: How are you tracking your business's progress and success, no matter the time?
Ask yourself: What kinds of experiences do you want to provide to your teams? What are you ensuring them? What faculties are being made available?
Ciracom Cloud can help you consolidate these readiness models (and your improvable security measures) and can guide you through making data-driven decisions to create a clear and easy-to-follow workforce reopening plan. We want you to have the maximum agility for whatever will lead to your business succeeding, and a strategic reopening is included in that.
Our Microsoft-partnered experts work directly with Microsoft's product engineers and specialists to help you return to the office with insightful confidence, and with your employees' well-beings attended to. We have everything you need for an effective reopening in our marketplace, which was founded on our successful expertise and can be your one place for related IT needs — from cybersecurity tools to productivity solutions and more.

Get started on a successful office reopening with our marketplace's powerful subscription platform that is chock-full with proven cloud resources for your business in the modern age.
---
overall rating:
my rating:
log in to rate
how to reopen the office modern workplace office reopening reopen office what you need for an office reopening
---
Please log in to leave a comment.